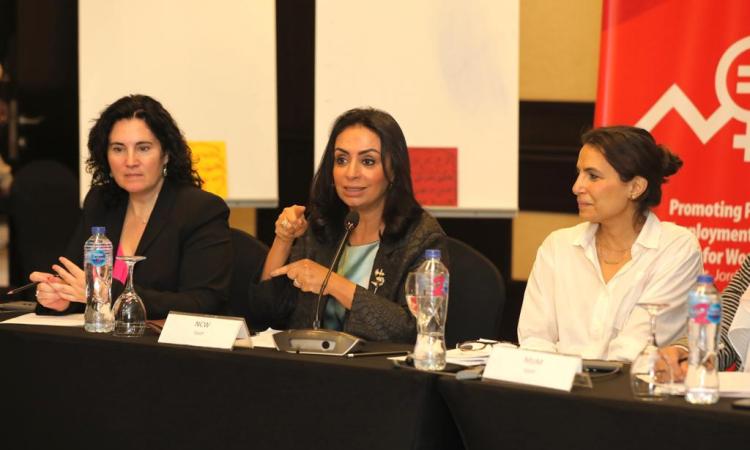 The National Council for Women reveals the reasons for women's low labour-force participation.
Maya Morsi, the President of the National Council for Women, participated in the fourth meeting of the Facilitative Committee of Partners of the Joint Program "Promoting productive and decent work for women in Egypt, Jordan and Palestine", hosted by Egypt, to promote knowledge-sharing among Governments, development partners, employers, civil society organizations and United Nations agencies in the three countries.
Maya Morsi stated that one of the most difficult challenges facing the program is ensuring a strong presence of women in the workforce, pointing out that one of the factors causing low rates of female labour-force participation is the high cost of childcare and housework. Whereas changing legislation is simple, implementing it is difficult due to ideas, a rigid mentality, and a stereotypical view of women's work.
She drew attention to a 2018 study on the economic empowerment of women conducted by the National Council for Women in collaboration with the World Bank, which identified the most prominent sectors for women's employment, as the media, information, and communication technology industries experienced rapid growth while also providing effective tools to advance the development and social justice.