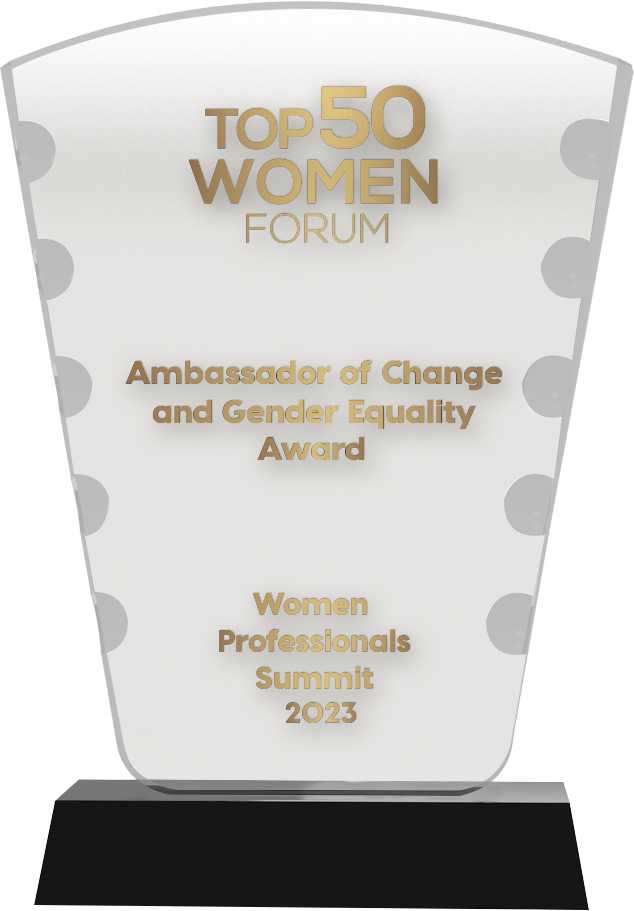 Ambassador of Change and Gender Equality Award
The Ambassador of Change and Gender Equality Award is a prestigious honor that recognizes prominent leaders who have shown exceptional commitment to enhancing female participation in decision-making and empowering women to grow into leadership positions. This award celebrates the tireless efforts of individuals who have championed gender equality and acted as change agents in their communities and beyond.
These individuals have made a significant impact in their respective fields and have served as role models and mentors to future generations of female leaders. They have used their leadership positions to advocate for policies and initiatives that promote gender parity and advance the rights of women and girls and they have shattered glass ceilings and challenged gender stereotypes, paving the way for women to take on leadership roles in all areas of life.