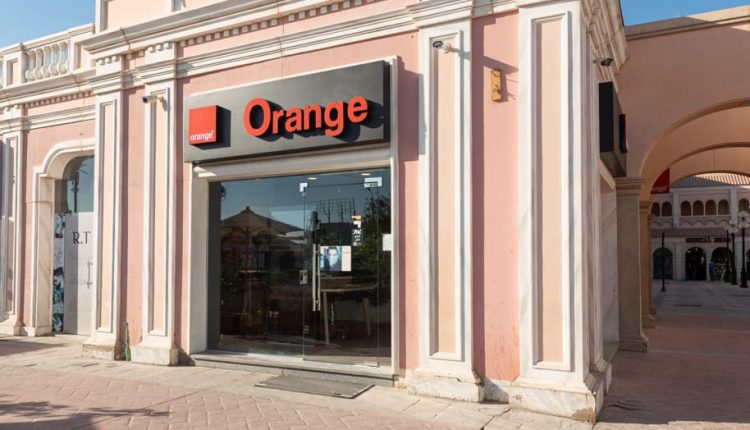 Seeders Capital, a multinational start-up based in Egypt and expert in sustainable solutions, announced on Tuesday its partnership with Orange Egypt to launch the first sustainable shop in Africa and the Middle East, on the sidelines of the COP27.
The shop is located in Sharm El-Sheikh, where the UN climate summit is taking place. The sustainable strategy aimed to advance "self-sufficient, smart zones' ', focusing on improving four key zones; Clean Air Zones, Zero Waste Zones, Clean Energy Zones, and Clean Water Zones.
"We are very thrilled to work with Orange to launch their first fully-sustainable store in Sharm El-Shaikh. COP27 has been very instrumental in setting the stage for us to introduce and support business model transformations; as well as to also inspire businesses to embrace and/or upgrade their sustainability models." Emad Hefny, Seeders Capital CEO, said.
"The re-development focused on four major areas of optimization: air, water, waste and energy with the aim to create a holistic, targeted strategy for "Healthy Buildings."
"Seeders solutions include green walls that purify the air, optimises humidity and functions as a biofilter whilst bringing nature indoors; a real-time indoor air quality monitoring technology for maximum productivity and wellness; an Air-to-Water dispenser with UV water filtration and purification systems; Seeders' commissioned AI smart sorting waste bins; in addition to UV water bottles for a continuously clean optimised water drinking. These have resulted in 73,000 m3 of fresh air generated; 0.8 metric tons of CO2 emissions saved; and 9,818 plastic bottles per year ridded." the statement read.
Shady Hanafy, head of facilities at Orange Egypt, commented:"We are determined to take the lead in adopting a sustainable business model and presenting an integrated ESG framework that encourages practices and policies that positively impacts the environment where we operate."
"While the new Orange office will have lower emissions and a lower carbon footprint; it will also allow us to save money on energy and water, reduce plastic consumption and waste, improve the air quality and introduce an advanced waste separation system.
"At Seeders Capital, we recognise that sustainability is a business model transformation. That's why we follow several guidelines including the LEED specifications, green requirements, Global Reporting Initiative (GRI) Standards, UN Sustainable Development Goals, and WHO standards to support clients in certification, indoor air optimization and sustainability plans."
"We're always looking for ways to improve our sustainability practices, and we encourage businesses to do the same. Together, we can create a brighter future for many generations to come." Hefny concluded.