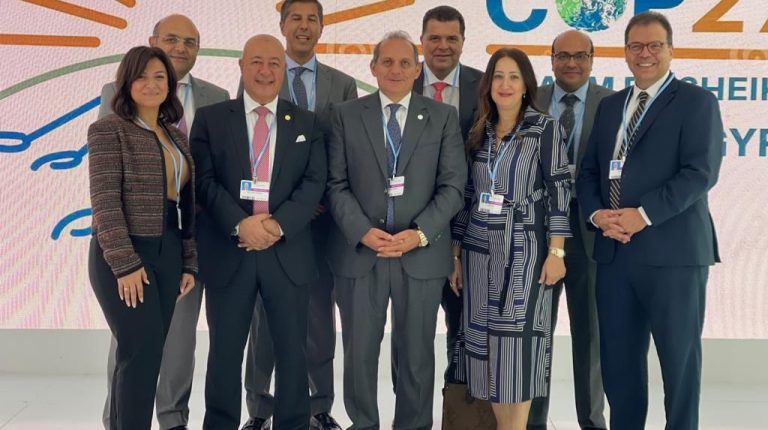 Ninety six companies working in the service, industrial and tourism businesses have received funding in the amount of 424 million US dollars from the national bank of Egypt "NBE".
The bank gave these loans, aiming to fund several areas, such as machinery and equipment, seeking the mitigation of carbon emission and limiting industrial pollution with the cost of of 93$ million, developing renewable energy resources and energy efficiency at a value of 47$ million, and launching environment-friendly projects for 284$ million.
The bank has been taking steps towards providing special funding programs and credit lines to aid in climate change action for over 2 decades now, one of their main goals is reducing pollution and preserving energy.
NBE initiated a department that spatializes in funding sustainable development projects in 2019, in addition to acquiring credit facilities from international institutions to expand the financing for projects linked to climate preservation. The bank also cooperated in creating strategic plans for climate change and initiating environmental and social management system.
NBE is currently participating in COP27 in the green city, Sharm El-Sheikh, Egypt, attended by Hisham Okasha, Chairperson of the NBE; Yahia Abou El-Fotouh and Dalia El-Baz, deputy chairpersons of the Bank, along with a delegation that specializes in strategic planning, sustainable finance, international financial relations, investment, large companies and small and medium enterprises "SMEs" within the bank.
During the COP27, the bank will take the opportunity to sign an agreement with Banque Misr and Banque du Caire for new financing with the French Agency for Development "AFD" of €140 million, plus an extra €10 million as a grant, received by the European Union, aiming to increase financial opportunities for micro, small and medium enterprises in areas of climate action to attain their sustainable development goals, as per Egypt's vision for 2030.
NBE will be joining several panels discussing the climate change and its effects, as well as the challenges and opportunities associated with it.
The bank is supplying ATMs to all participants of the summit, since the headquarters are already equipped with fixed and mobile ATMs, including ATMs for people with special needs, besides the presence of several NBE branches in Sharm El-Sheikh.
No less than 38 branches of the national bank of Egypt, along with its affiliated main centers, are operating using solar energy, promoting energy efficiency and responsible use of natural resources, mainly focusing on affordable transition.
In 2015, the bank opened its first branch powered by solar energy, thus executing a strategy for solar energy use in all its premesis.