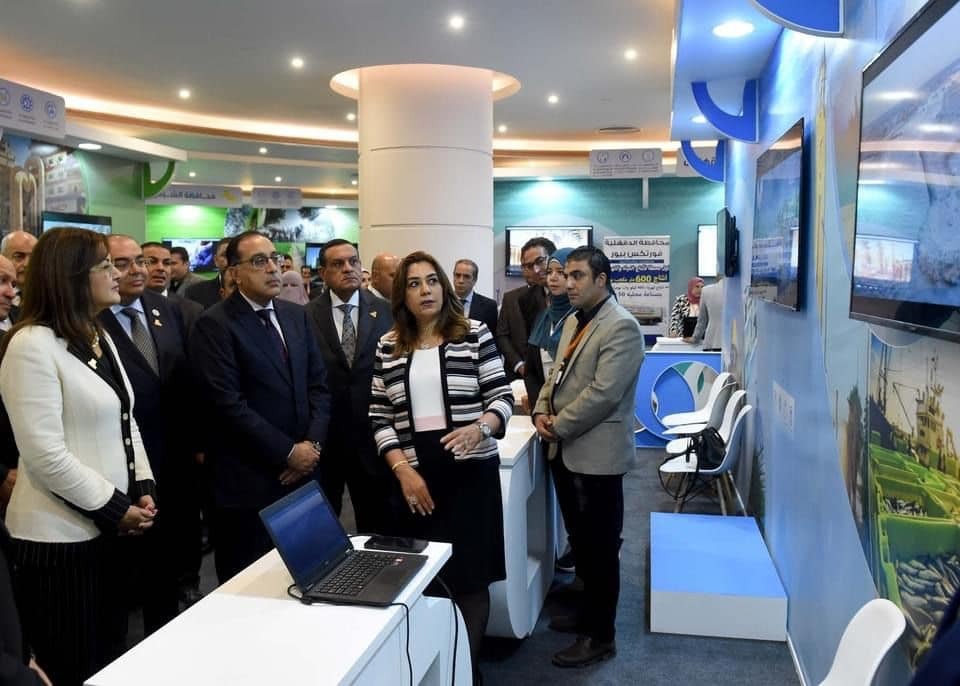 Damietta Governor, Dr. Manal Awad, announced that the Ezbet El Borg Maritime Port won third place in the ranking of mage project category in the "National Initiative for Green Smart Projects" Initiative. The announcement was made today during the conference held today in the presence of Dr. Mostafa Madbouli, Prime Minister, Dr. Hala Al-Saeed, Minister of Planning and Economic Development, Major General Hisham Amna, Minister of Local Development, Dr. Rania Al-Mashat, Minister of International Cooperation, Dr. Nevin Al-Qabaj, Minister of Social Solidarity, Mahmoud Mohieldin Climate Champion for the Egyptian Presidency to COP 27, and Dr. Maya Marsa, President of the National Council for Women, as well as governors. 18 across the six categories were selected as winning projects to be presented during COP27 to attract the required investments.
Damietta's governor stressed the importance of the initiative in boosting smart and sustainable development, along with climate action. She also acclaimed the innovative prototypes that registered for being executable with a socioeconomic impact.
In the same context, Dr. Manal Awad presented the scope of Ezbet El Borg Maritime Port, which aligned with the initiative's objectives, as it sets an actionable solution for the challenges that the governorate faced, ensuring safe waste disposal, applying advanced technologies, promoting the governorate's legacy, preserving fisheries, promoting shipbuilding industry and biodiversity.  She also expressed her pleasure about selecting the project to be presented at COP 27.