The latest Nickelodeon Arabia Kids Choice Awards saw Egyptian actress Mayan ElSayed emerge as the night's brightest star during a night of expectation and excitement. The Middle East's audience fell in love with ElSayed thanks to her natural charm and talent, granting her the coveted title of Favorite Actress.
The adored young actress is without a doubt a star who will continue to shine brightly in the constantly changing entertainment industry, inspiring future generations of upcoming actors and actresses.
Her triumph at the Nickelodeon Arabia Kids Choice Awards is a testament to her outstanding talent as a rising actor and the adoration and support she received from regional admirers. The extraordinary actress from Egypt has achieved success once more, demonstrating that talent knows no boundaries.
Mayan's wild popularity among young people is evidence of her capacity to uplift and amuse. The Nickelodeon Arabia Kids Choice Awards are keen to celebrate the voices of young viewers, making ElSayed's success all the more noteworthy.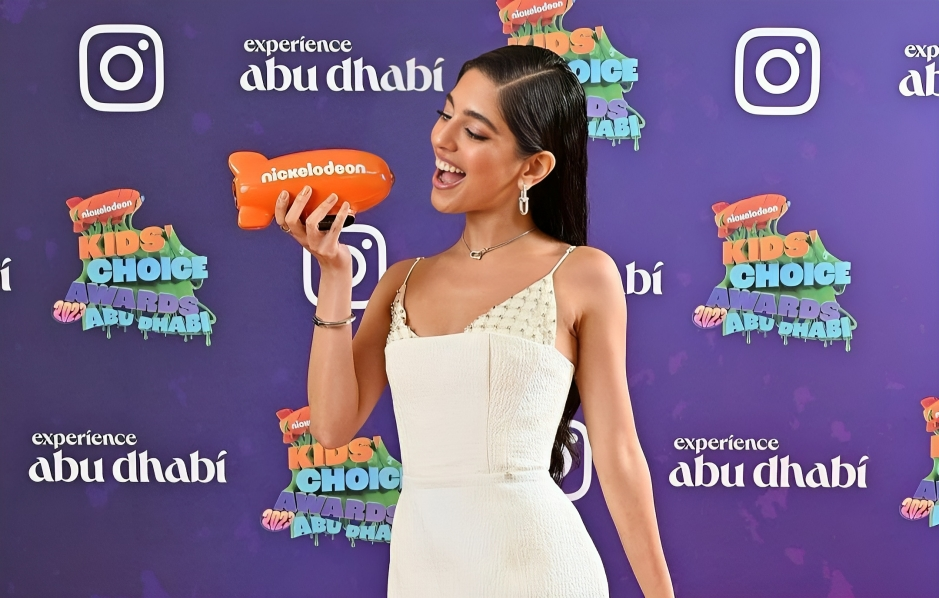 The Nickelodeon Kids' Choice Awards Abu Dhabi 2023 was recorded on September 16th at Yas Island's Etihad Arena and a one-hour special will premiere on Nickelodeon Arabia on September 20th at 17:00 KSA/18:00 UAE and is set to air on Nickelodeon channels internationally.
It is worth mentioning that Paramount has successfully set up the biggest and slimiest party of the year with a record-setting second edition of the Nickelodeon Kids' Choice Awards in Abu Dhabi.
Global award-winning British star Jessie J co-hosted the epic show at Yas Island's Etihad Arena; she later lighted up the stage with one of her biggest hits, Price Tag, in which kids chose their international and regional favorites across the worlds of film, television, and music with a record number of 46 million votes.