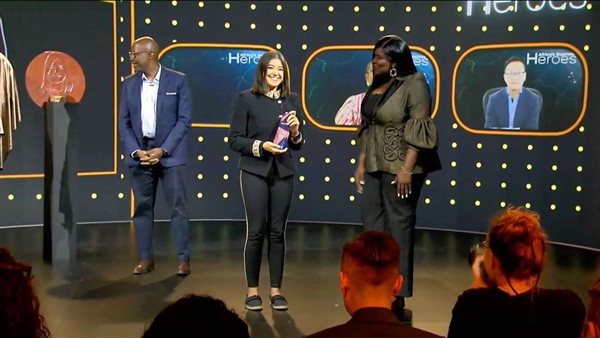 "Rahet Bally Co.", an Egyptian start-up founded by Nadia Gamal El Din in 2015 represented Egypt and was among the top three winners at "Africa's Business Heroes". 
Sponsoring this initiative was Chinese businessman, Jack Ma, co-founder and former executive chairman of Alibaba Group. Jack owns multiple successful trading companies and was the first Chinese man to ever be featured on the cover of "Forbes " magazine.
The closing ceremony and winners' announcement for the competition, which lasted 8 consecutive months, took place in Johannesburg, South Africa on Saturday, November 19.
Rahet Bally Co. is an all-inclusive platform supporting moms in the Middle East and Africa.  It offers B2C services to moms as well as  B2B services to SMEs & Corporates. In addition to connecting new moms to the most suitable and beneficial businesses for them.
Nadia Gamal El Din, CEO & founder of the start-up shared her pride, announcing the win "After 8 months of competing against 21,000 brilliant African start-ups from all across the continent and traveling to Rwanda & Johannesburg to compete against their regional start-ups & weekly rigorous challenges, Rahet Bally Co. wins at Africa's Business Heroes".
Notably, "Africa's Business Heroes" is considered the toughest, most prestigious competition, and scoring top 3 is such an honor for "Rahet BallyCo." and Egypt by extension.