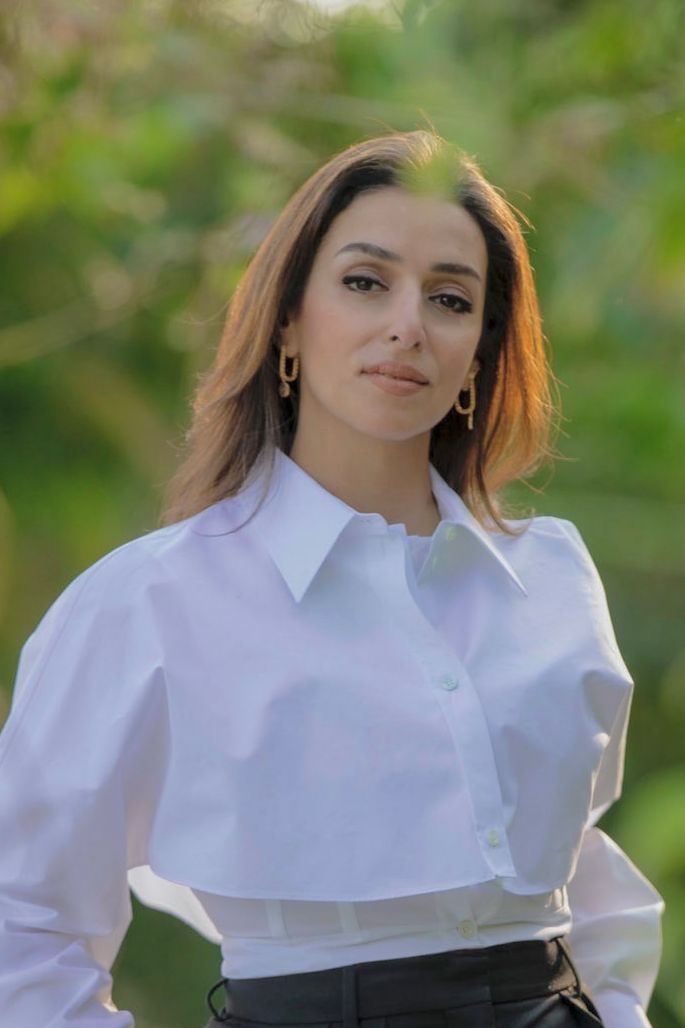 Egyptian green architect and climate change activist Sarah El Battouty. One of the country's top names in green enterprises, her architecture firm ECOnsult in 2022 was commissioned by the Egyptian government to update lower-income housing to make it greener.
Sarah El Battouty, who comes from a family of four generations of architects in Egypt, has distinguished herself as a leader in the Arab world's most populous country when it comes to addressing climate change.
After receiving a bachelor's degree in architecture from the University of Cambridge, Ms. El Battouty first entered the field of green architecture in 2001. Along with her flagship enterprise, ECOnsult, they made their way to the top of Egypt's sustainability sector, competing with some of Mena's biggest multinational real estate players.
Following a long list of meteoric successes, including being the first Middle Eastern company to be nominated for the esteemed Earth Shot Award, Ms El Battouty was last year appointed a global ambassador with the UNFCCC, the UN arm that manages climate change and administers the annual Conference of Parties. The 27th Cop is taking place in Sharm El Sheikh in November. She was also commissioned by the Egyptian government to design the country's pavilion at Cop27.
She then went on to receive degrees in rural project management from the Centre of Environment Development and Economic Policy and in sustainable development and project management from London's famous School of African and Oriental Studies.
When Ms. El Battouty founded ECOnsult in 2013, the business climate in Egypt was very different from what it is today, she told The National. She claimed that she was always at odds with historical stereotypes, notably those against women. However, this changed after her company proved itself as a serious contender despite its relatively small operation.
The first globally accredited bank branch in Egypt, one belonging to Banque Misr, opened its doors last year, and is now on ECOnsult's list of clients. A branch of the nation's postal service was recently created by the corporation in the Egyptian city of Aswan.
Ms El Battouty said reducing costs for businesses was how ECOnsult rose to the top of the green design scene in Egypt. At a time when few businesses took green projects seriously, ECOnsult knew that it had to prioritize its clients profit interests while achieving its own goals.
Early on, according to Ms. El Battouty, "we would approach a business or government institution with an offer to lower their energy bills by 20%, and we would get that done." They started to trust us more after first being apprehensive to cooperate with us. As a result, clients started coming to us and requesting us to develop bigger and bigger projects.
She recalled more pushback from companies to introduce energy-saving mechanisms earlier in the 2010s. But, as the decade progressed and Egypt's government began to slowly reduce subsidies on energy, they began to see the merit in transitioning to green energy.
Ms El Battouly is excited that Cop27 is this year being held in the global south, where some of the countries most affected by climate change are. She hopes to encourage more women to venture into green enterprises at the conference.
She will attend it in a number of capacities: as the chief executive of ECOnsult, as a policy advisor for the Egyptian ministries of planning and environment and as a UNFCCC global ambassador.
With Ms. El Battouty at the lead, ECOnsult will next work with the government on one of its biggest social welfare programmes. This attempts to modernize low-income homes to be more environmentally friendly, especially in rural areas.