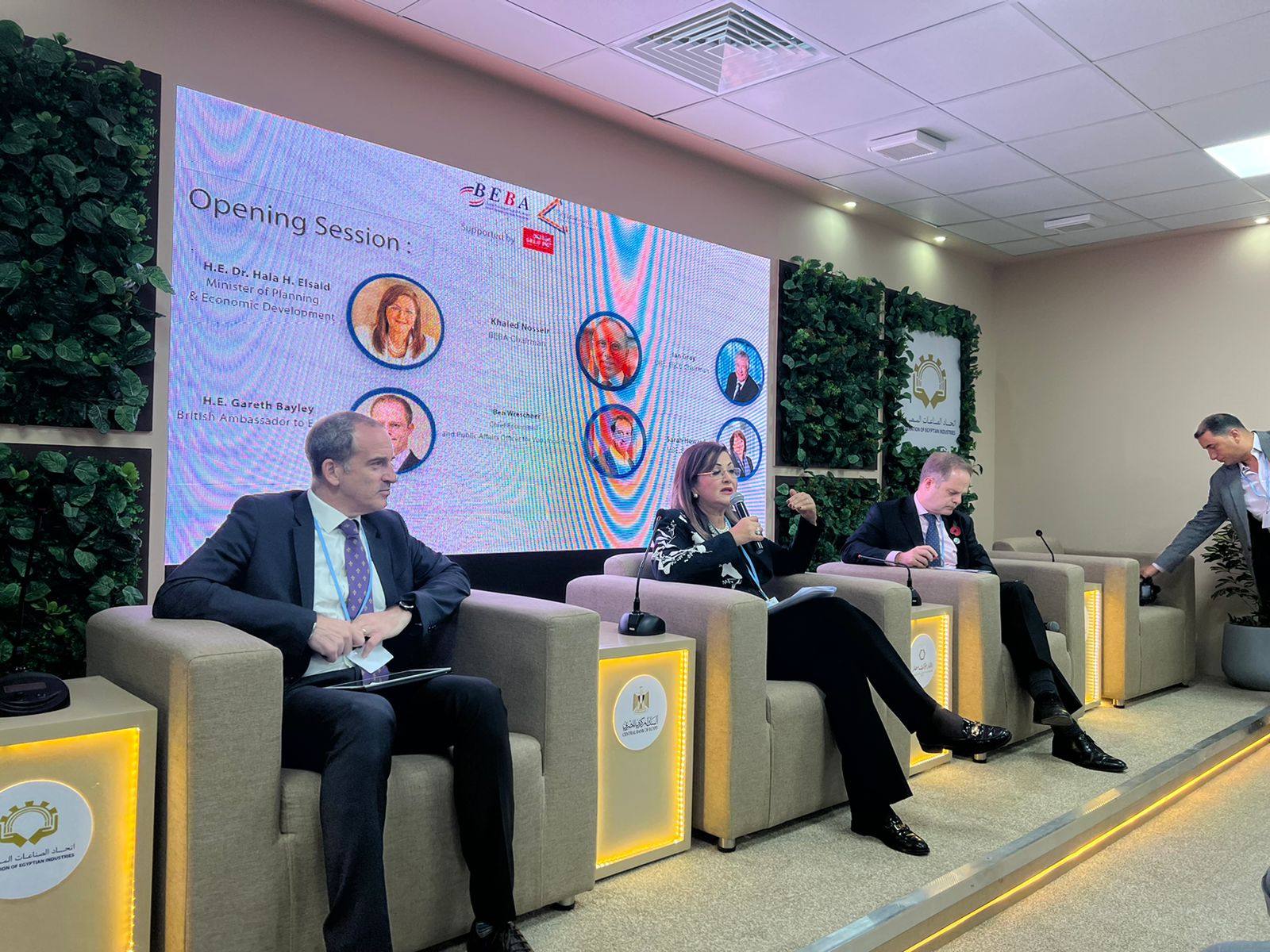 The British Egyptian Business Association (BEBA) is hosting a business forum at the Green Zone in conjunction with COP 27.  The Forum will take place on November 9-10, 2022.
The Forum's title is "The Road to a Green Economy." Decarbonization, smart cities, green finance, trade and investment, and other topics will be discussed.
HE Dr Hala El Said, Minister of Planning, Dr Rania Al Mashat, Minister of International Cooperation, Gareth Bayley, UK Ambassador, and CEOs representing UK firms such as Vodafone, Lekela, Standard Charter, UK Export Finance, and others will be among the keynote speakers.
The two-day business forum will aim to raise awareness of the benefits of the circular economy and how products can be designed to last more than one lifetime. The conference will include presentations and discussions with world leaders in renewable energy business applications and the adoption of sustainable energy policies.
Egypt has great sustainable natural resources with a vast coastline and associated wind as well as long periods of sunshine in great open spaces. BEBA intends to investigate how Egypt will capitalize on its hosting of COP27 and play a global leadership role in sustainable and circular initiatives.