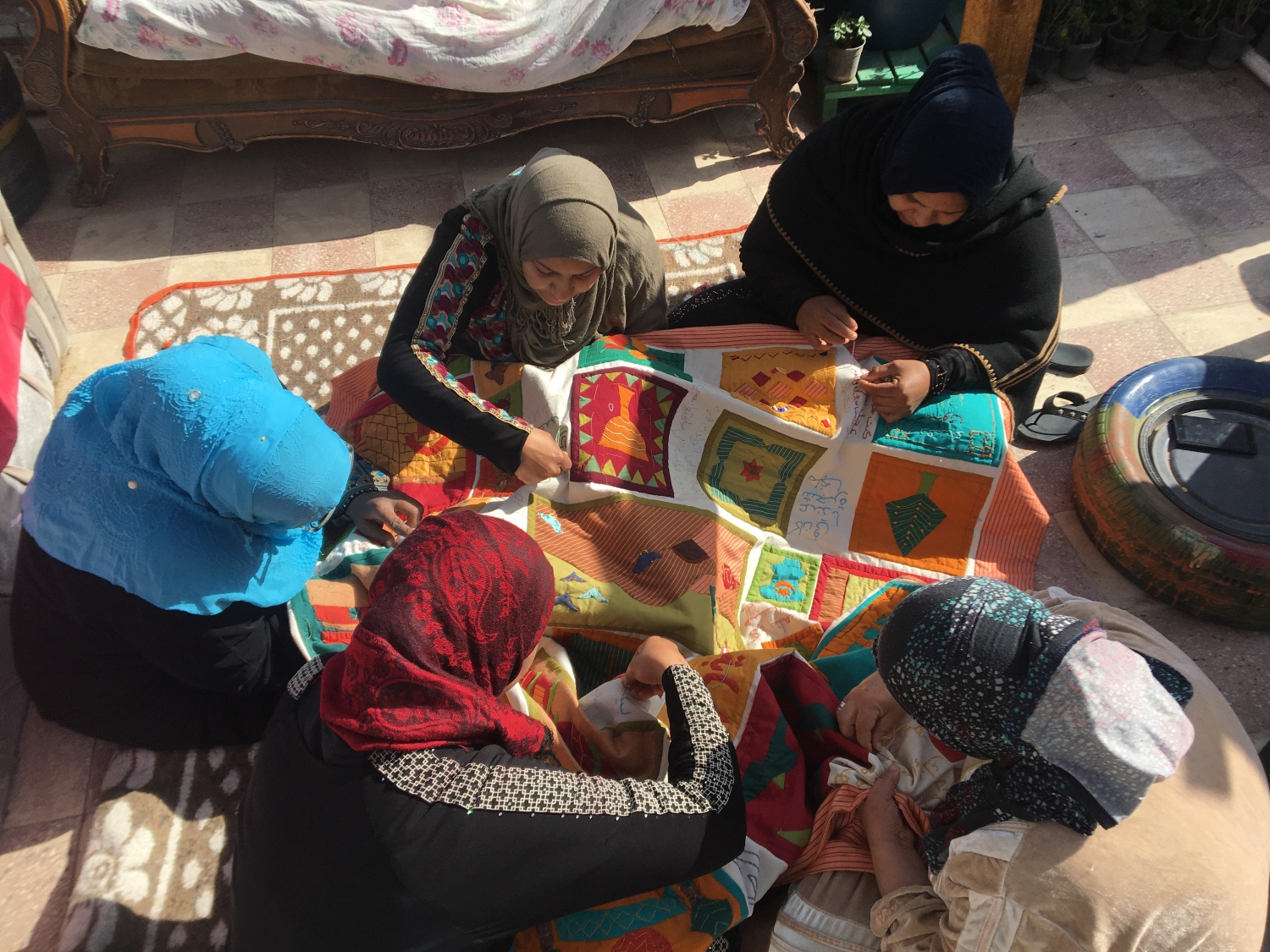 "Athar Lina" is a  conservation initiative that aims to support the local community by preserving and developing historic monuments and cultural heritage at Al-Khalifa neighborhood.
Dr. May Al-Ibrashy, an Egyptian licensed architectural engineer and historian founded "Athar Lina", which translates to (The Monument is Ours), seeking the preservation of national heritage at Al-Khalifa. She believes the neighborhood to be as important as the shrines of Al-Sayyidi Al-Ja'fari and the Mausoleum of Shajarat al-Durr, as it merges historic monuments and Islamic architecture, with culture and a vibrant local community.
Ehsan Abushadi, a program coordinator at "Athar Lina" considers Al-Khalifa to be an extension of "Al-Muizz street" because it features different eras in its historical monuments, like the Fatimid, the Mamluk, and the Ayyubid.
"Athar Lina" works on renovating the neighborhood's historic and Islamic monuments, and its heritage sites, through cultural and social development efforts, participatory research, urban interventions, and conservation and rehabilitation projects.
The organization has taken on important projects such as the conservation of Al-Imam Al-Shafi'i Dome, a heritage awareness program for women, the launch of a knowledge exchange program between craftspeople and designers from Al-Khalifa and outside it, and a groundwater research project.
In an attempt to educate children and enhance their relationship with their local community at Al-Khalifa, "Athar Lina" organizes frequent field trips and tours. Guided by the Egyptian tour guide, Maissa Mostafa, in addition to artistic and cultural workshops among other activities specifically designed for children and young adults.
This year marks the ten years anniversary of "Athar Lina". The initiative has already prepared future events and projects for Al-Khalifa neighborhood and aspires to spare no effort in promoting its cultural and historical heritage.