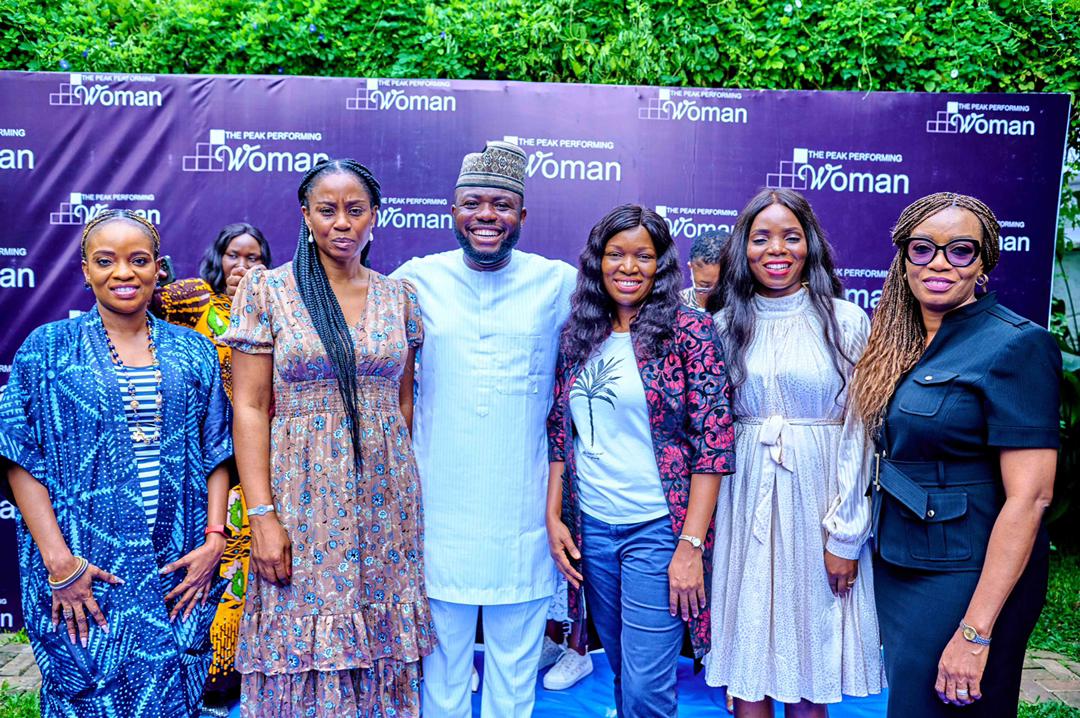 The Peak Performer Africa, a platform promoting positive insights for achieving peak performance, has empowered women in Lagos State with the essential skills to attain excellence in their space.
The panelists charged every woman in Nigeria to eschew self-limiting beliefs and be the better version of themselves to achieve peak performance at the inaugural edition of The Peak Performing Woman Interactive Session, which was held in the Victoria Island area of Lagos on the theme, "Overcoming Self-limiting Beliefs," powered by The Peak Performer Africa.
Nike Bajomo, Executive Director of StanbicIBTC Pensions Ltd; Titi Oguntuga, Head of Sustainability and Brand of Lafarge Africa Plc; Biodun Mamora, Executive Director of Finance, Kaiser Ltd; and Doris Okechukwu Mbadiwe, Deputy Managing Director, Inter-Bau Construction Ltd, were among the panellists.
The initiative, according to Bajomo, is extremely significant in "the space that we are in Africa and Nigeria." "This is because the way we are brought up, the way we are configured, our background, culture speak a lot to how we develop women," she emphasized.
According to Bajomo, a woman can be a visionary. "A woman can be her best self and, as they say, 'do whatever a man can do.' We need to hear it more and more as women. After all, we are products of our upbringings, traditions, and experiences."
While admitting that it would take time for women to unwind and unlearn some of the things they had previously learned or come to believe, Bajomo added, "Belief in yourself first." You'll make a mess of yourself if you don't believe in yourself, even if others do. Choose to pursue the best, your vision for yourself."
Oguntuga quickly tipped her hat to the initiative. "It is one of the credible platforms that women can use to gain more knowledge, insight, and tips on how to be peak-performing women." Peak performance affects every aspect of their lives, including relationships, work, career, and business. It pushes them to the point of self-actualization."
Mamora, for her part, listed self-limiting beliefs such as "I'm not good enough," "I'm too old," "I'm too young," "I don't have enough qualifications," and "Why should I try again after being rejected the last time?"
According to her, these beliefs range from internal to external factors regarding one's aspirations and could be from anyone including teachers or parents. "As panelists, we shared some of our experiences and ideas on how we have overcome some of these things because I think it's general. Everybody, at some point, had those kinds of beliefs, but it's the ability to overcome them that makes you a peak performing woman."
While acknowledging that these challenges differ from one woman to the next, Mamora believes that once a woman recognizes the self-limiting beliefs that are plaguing her, she can reinforce a positive belief. "And forums like this will assist you in breaking free.
The Peak Performing Women Series is on the quest to impact every woman, encouraging them to put their right foot forward, starting with one woman at a time.