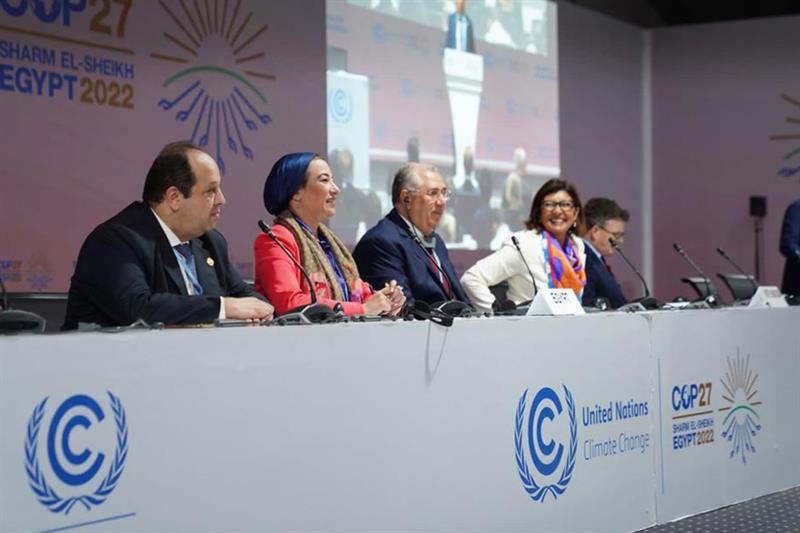 According to ahram online, the first initiative announced in Sharm El-Sheikh, the site of the United Nations Climate Change Conference in 2022, is Food and Agriculture for Sustainable Transformation (FAST), which focuses on increasing climate finance contributions for agriculture and food systems to support the most vulnerable communities.
I-CAN zooms in on consumption, its means, kinds and effect on health and ways to decrease malnutrition.
The third initiative focuses on rural women, particularly in Africa. According to the campaign, women are the most vulnerable group to climate change, and their health should be prioritized to improve their ability to deal with the consequences.
Minister of Environment Yasmine Fouad, who attended the initiatives' launch, stated that 2022 has seen an unprecedented number of climate disasters, necessitating the inclusion of agriculture and food security in climate change negotiations.
Egypt's 2030 Nationally Determined Contributions (NDCs) have been updated, and as a result, climate finance should be at the heart of climate negotiations, she added. She estimates that developing countries will require between $140 billion and $300 billion by 2030, and $280 billion to $500 billion by 2050.
According to Yasmine, $1.7 trillion has been invested in adaptation, with benefits totalling $7.1 trillion in infrastructure. "Today, we must focus on how to produce food, what type of food can withstand the effects of climate change, and how we can preserve it," she added, predicting that by 2050, investments will total $95 trillion, "requiring flexibility to accelerate climate action."
FAST is intended to implement tangible measures to improve climate action and increase financing for sustainable transformation of food and agriculture systems by 2030, according to Fouad, who noted that the initiative was launched by the Egyptian COP27 presidency in collaboration with the Food and Agriculture Organization and a number of non-governmental organizations. According to her, the multi-partner campaign will work to accelerate the transition of food and agricultural systems into sustainable systems that benefit people and the environment.
FAST's guiding principles guarantee food security and the diversity of agri-food systems. They also use science and innovation, as well as local knowledge and practices, to empower women, youth, indigenous peoples, and people at risk in the agriculture and food security process, according to the minister. These principles, according to Fouad, state that collaboration between global and regional initiatives and partnerships is essential to avoid duplication of efforts.